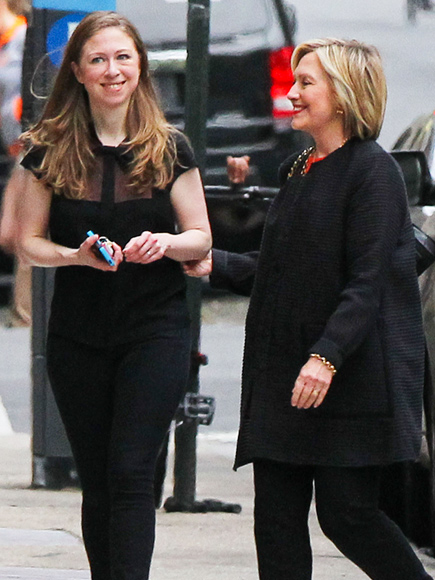 Chelsea Clinton
spent her very first Mother's Day since becoming a mom with another special lady in her life: her own mother.
Clinton, who
gave birth to daughter Charlotte last September
, was spotted out with mom
Hillary Clinton
Sunday in New York City.
The
2016 presidential candidate
took a break from the campaign trail to join Chelsea for a Mother's Day dinner. The former secretary of state and her husband, former president
Bill Clinton
, met Chelsea and her husband, Marc Mezvinsky, at their Manhattan apartment before heading out to dinner.
Hillary Clinton has enjoyed a close relationship with Chelsea over the years, and the new mom said her mother was eager to take on her new role as grandmother.