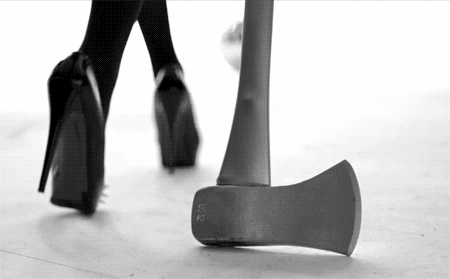 I am a girl that has always appreciated fashion, but never trends. When it comes to shoes, I always wear the ones I can actually walk. I go for the classic ones that help me walk with a lot of confidence and femininity. That's extremely important when I am out on a date.
My killer pair of shoes looks like this: shiny, black,with a medium heel and a classic style. For some reason, they have proven themselves as "little murderers".
What is your pair of killer shoes? What kind would you wear on a date to impress your man? For all the male Talk Shoppers: you can tell your opinion, as long as it is....ahem....proper!