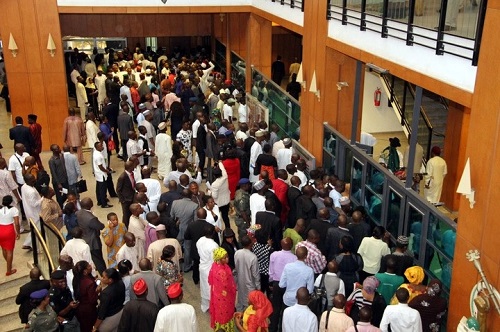 A Mass of unemployed civilians yesterday encamped the National Assembly in search of jobs as senators resumed duty from their two week recess immediately after the formal inauguration.
These young men and women are aiming to get employment as legislative aides to Senators and members of the House of Representatives, just as members of the National Youth Corps, NYSC were seen rushing to make photocopies of their posting letters.
The senators have been dealing with crisis over the election of Bukola Saraki as the Senate President when All Progressive Congress members left to attend a meeting called by President Muhammadu Buhari.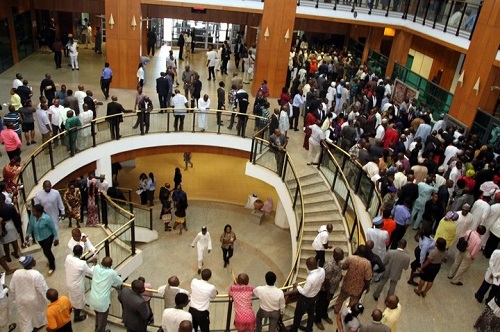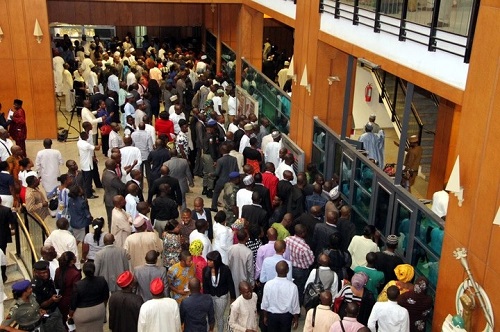 These people are obviously tired of the no work situation and are waiting to lobby lawmakers for employment as aides, secretaries, assistants, or anything they can lay their hands on. Honestly hope, some good will come out of it.