One Direction will soon be no more. But take heart, teenage girls. Their style influence can be seen in the male population everywhere. Here are five ways in which 1D have directed fashion over the past five years.
The hair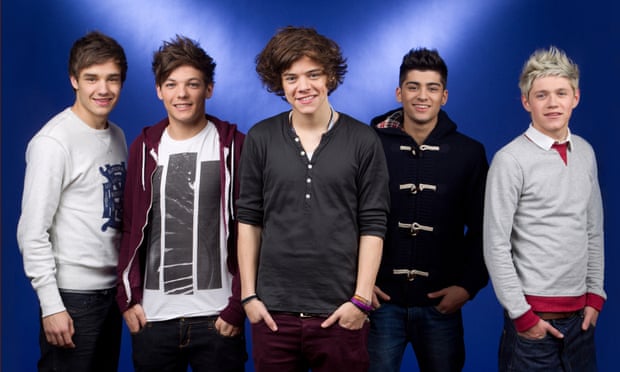 Before One Direction, the hair of the young, male population was a sad affair – flat and unremarkable, or sprayed like it was in a Schwarzkopf advert. Thanks to Harry and co, this has all changed. Essentially, you're no one if you're male, under 25 and don't have hair that boasts an extreme side-parting and the kind of volume that would make your grandmother describe your barnet as "dragged through a hedge backwards". Zayn's post-1D blond crop said more than any statement could about leaving the band behind.
The modern rock god look
Let's be honest, this is all Harry – the member who most successfully manages to have the charisma of a rock star while singing songs called things like Best Song Ever. He has channelled the whole Keith Richards-meets-Jack Sparrow dishevelled look: see a trilby with a feather; hair that hasn't seen shampoo for several years; and artfully unbuttoned shirts. Friendships with the likes of Kate Moss only help matters, obvs.
Scarves
One Direction love a scarf. From their X Factor auditions to the heady heights of the Billboard awards, come rain or shine, fabric was wound around the necks of Niall, Harry, Zayn, Louis and the other one. Niall and Harry are particularly fine scarf-wearers and go by one rule only – as much fabric as you can bear without overheating.
Skinny jeans and booties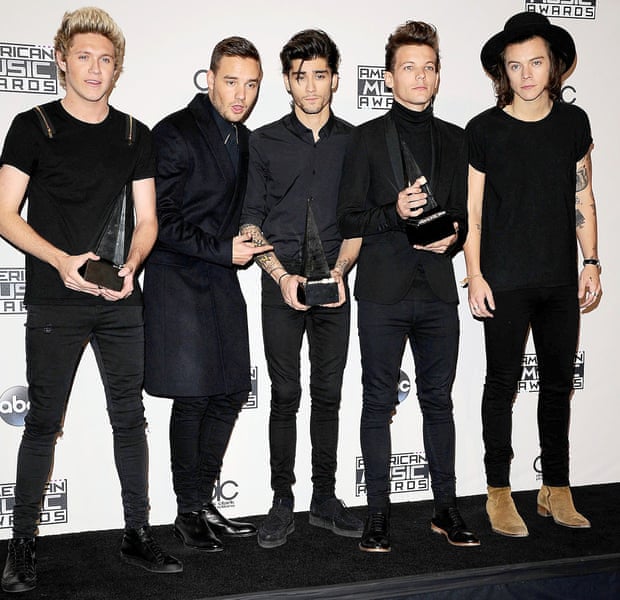 The mecca for most young men's shopping trips, continues to sell shedloads of skinny jeans, despite fashion's attempts to move things on with other shapes including the frankly terrifying flare. This can be partially blamed on 1D, who are rarely out of the style. Post-Zayn, the publicity shots had the four remaining members in skinny jeans and some sort of pixie boot, an instantly recognisable bottom-half uniform of millennial males.
Chinos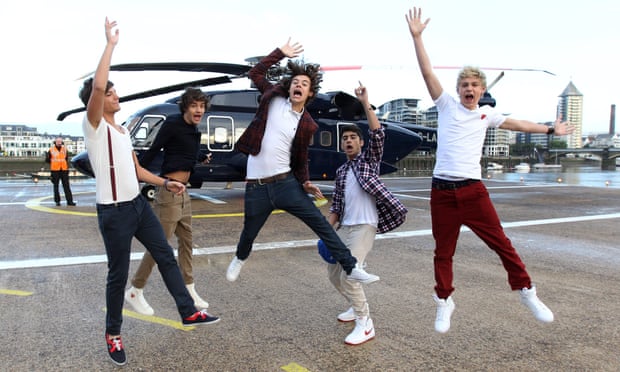 But their teeth on rock style lite, 1D's first Simon Cowell-approved image was clean-cut preppy, neat and tidy, take-home-to-your-mum. Central to this was the chino, which came in a paint chart of colours and influenced the trousers sold in high-street haunts such as River Island and New Look. This look arguably peaked in 2012 when the group appeared in
Wonderland magazine
in sensible sweaters and chinos, each carrying a labrador puppy. Cute doesn't even cover it.