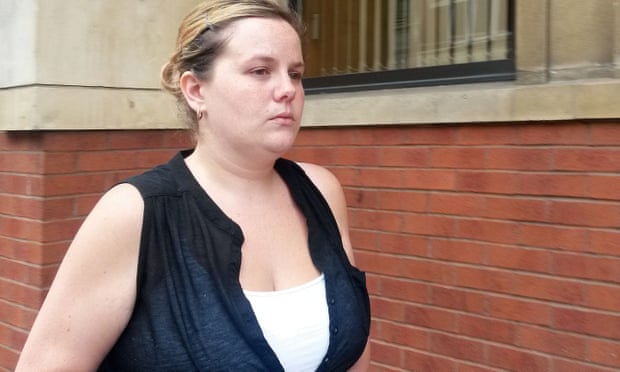 Caroline Starmer charged with perverting course of justice after alleging that she was assaulted while feeding her daughter in store
A mother who told police and national media that a Primark security guard had snatched her baby from her breast as she fed has appeared in court charged with making a false allegation.
Caroline Starmer, 28, who has four children, claimed on Facebook and later in the press that she had been assaulted in a Primark store in Leicester as she attempted to feed her nine-month-old daughter, Paige, on 13 July. She also made an allegation of assault to police.
Appearing in Leicester magistrates court on Monday charged with perverting the course of justice, Starmer spoke only to confirm her name and address.
She nodded when the bench chairwoman, Linda Eaton, said the case must be sent to crown court and she was granted conditional bail.
Starmer's account of the assault, which made the front page of several newspapers, was denied by the retailer who said her description did not fit any member of its security staff. CCTV footage was later handed to police.
Primark said after Starmer was charged with making a false allegation that breastfeeding mothers remain welcome in its stores.
Starmer will appear at Leicester crown court on 22 September.