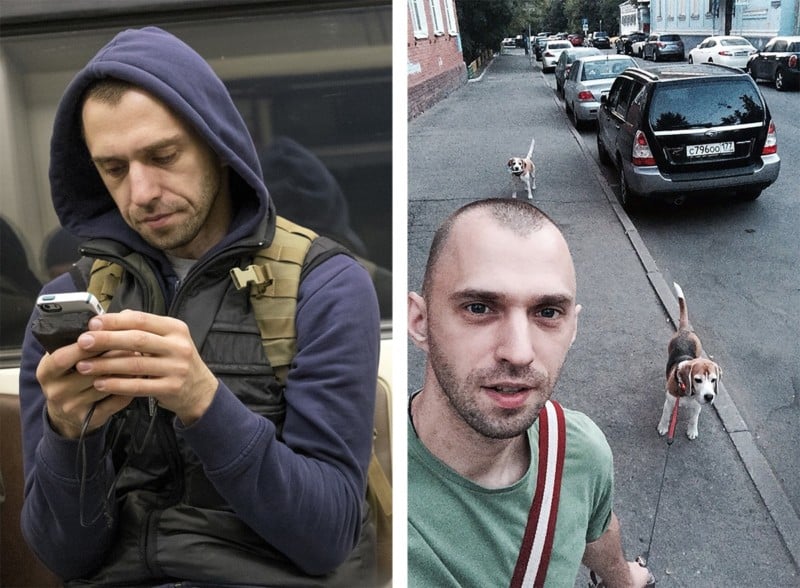 Russian photographer and art student Egor Tsvetkov used his own photos and a facial recognition app to destroy any illusion of privacy we might have with his latest project "Your Face is Big Data."
The aptly named project was simple. First, he took photos of about 100 strangers on the subway. "The people did not react in any way,"
said Egor
, "although I was quite obviously photographing them."
Then came the main step. He put his photos into an app called
FindFace
to see if it could identify the people he had taken pictures of on Russia's main social media site
VKontakte
. Long story short: the app did VERY well.
He was easily able to identify 70% of the people he photographed, even though many of them looked (or at least their expressions looked) vastly different on the subway than in their social media profile pictures.
The message Egor is trying to convey is simple: "My project is a clear illustration of the future that awaits us if we continue to disclose as much about ourselves on the internet as we do now." You can see the full project, including all the photos,
here
.
---
Image credits

: Header photo by Egor Tsvetkov, and used with permission.