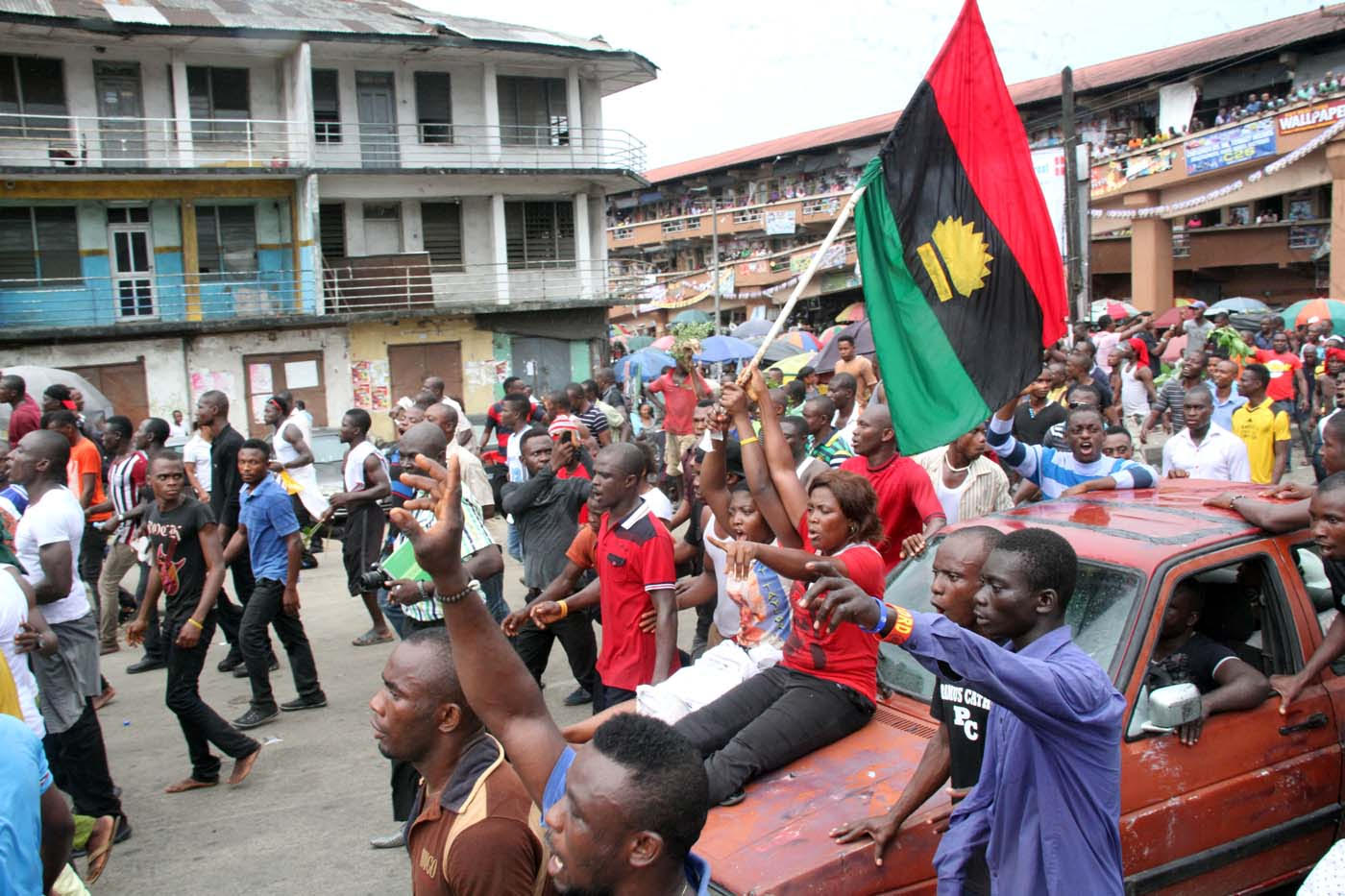 I got this from Facebook,
Dear biafrans I support ur struggle 100% but my problem is ur approach. I would want to suggest the following procedures and i can assure u its going to work out successfully. if u can unite and follow the following steps then i can tell, welcome to the Republic of Biafra in advance.
STEP 1 withdraw all ur services from Nigeria and render the Nigerians as u are the backbone of the country
STEP 2 Withdraw your kinsmen who are public office holders e.g Ike Ekweremadu, deputy senate president, Peter Obi the D.G of S.E.C
STEP 3 Reject all the ministerial nomination from the so called Nigeria.
STEP 4 Endeavour to reject Federal Allocation. u re very industrious people u will be better off without it.
STEP 5 Stop all form of importation through the Nigerian sea port so that Nigeria will crumble without ur Tax
STEP 6 Recall all your sons and daughters from all parts of Nigeria to relocate to home untill this fight is over then Nigeria can beg them to come back as expatriate
STEP 7 Lock up all ur shops in idumota, Alaba international, Kano main market, and every other market even in the remote villages accross the country.
STEP 8 Go beyond closing of the Niger bridge stop all Nigerians from buying or selling in Onitsha Main market or Ariaria market in Aba.
STEP 9 Make sure u make ur Visa very hard for Nigerians.
STEP 10 This fight can be achieved without Violence just like south Sudan. Finally, make sure u dont fight it with weapons. Igbo kwenu!!! hee! .