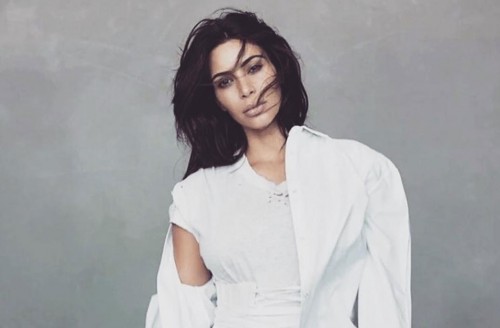 Once again another celebrity is considering doing a cookbook. Will this just add to the mix or will Kim K find some new unique way to make hers stand out? People don't actually realise Kim can even cook, and to be honest I don't blame them,
she doesn't look like she would. But those of you who follow Kim on Snapchat see she is constantly cooking not only for her hubby Kanye, but also other celeb friends such as Chrissy Teigen and John Legend. She calls these gatherings "Soul Food Sundays" and now people are encouraging her to make her very own cookbook.
A source told People that "Kim is starting to cook so much more than she has in her entire life. She's actually considering a cookbook, and she's pretty serious about it. It all started with Kanye's encouragement as he loved when she cooks him food".